Free shipping from 300 € Vat incl. of purchase in Metropolitan France (Chronopost and Colissimo shipping) - For private customers only.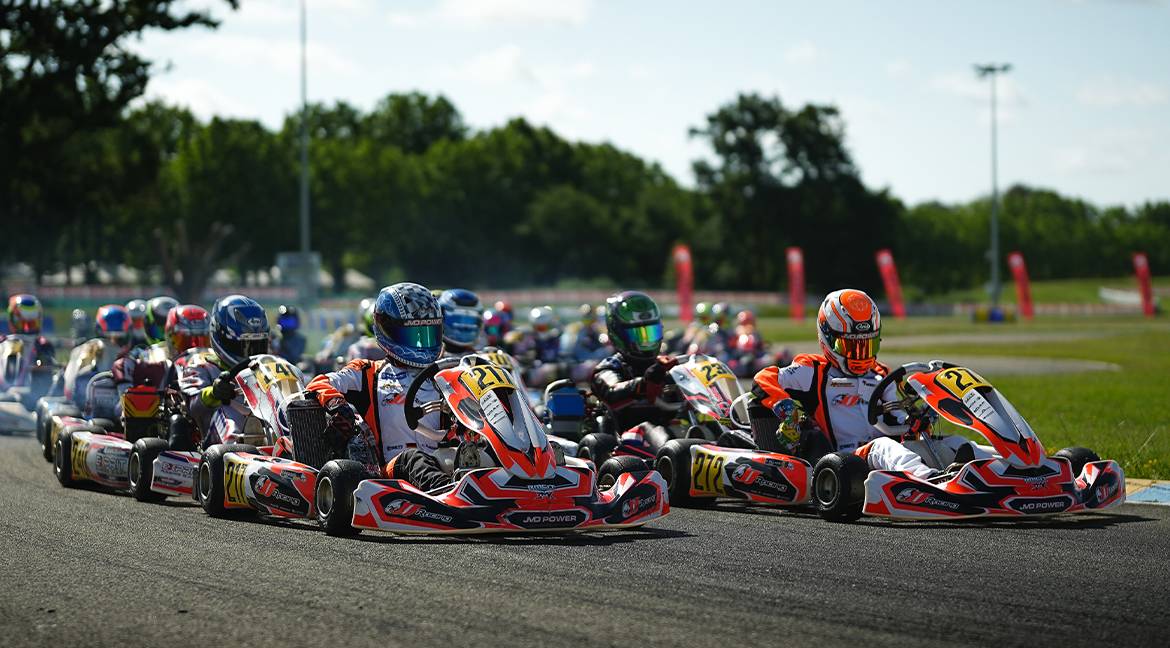 How to drive well in karting: the guide
Advices to drive well in karting
Are you a beginner in karting? Are you wondering how to become a pro at driving? 
Managing trajectory and turns, braking... Not always easy to combine speed and efficiency!
ITAKAshop explains you how to drive well in karting and shares some tips to improve your driving! Master all the secrets of karting!
Learn how to take corners in karting
The trajectory you follow with your kart is very important during a race! But how do you take corners in karting? Before a turn, you must first decelerate and steer slightly, otherwise you will skid and/or run off the track!
Lean your body weight outwards to optimise the grip of your kart, and brake moderately as you enter the corner. Once in the corner, steer harder, and then accelerate out of the corner when the kart wheel is straight again! 
Knowing how to take corners in karting is essential to gain precious seconds on your competitors, but don't forget to have fun!
Master all braking techniques
Learn the braking techniques of a kart to get to pole position! You have two possibilities: braking and leaning.
In any case, to be sure of knowing how to drive a kart properly by mastering the karting braking mechanisms, remember that it is better not to brake too hard. It is better to brake gently and progressively, but not quite like a car! 
Tips on how to drive well in karting
ITAKAshop has some tips on how to win a race:
-Don't steer too early
-Always look far ahead
-Use the full width of the track at your disposal
-Keep your hands on the steering wheel in the "10:10" position and never let go
-Keep to the racing line
-Optimise your overtaking: stay behind your opponent to take advantage of the suction effect and overtake him in the corner!
Need more information on how to drive well in karting? ITAKAshop is at your disposal for any question and helps you to become an ace driver!
Product added to the cartx
Product deleted from the cartx