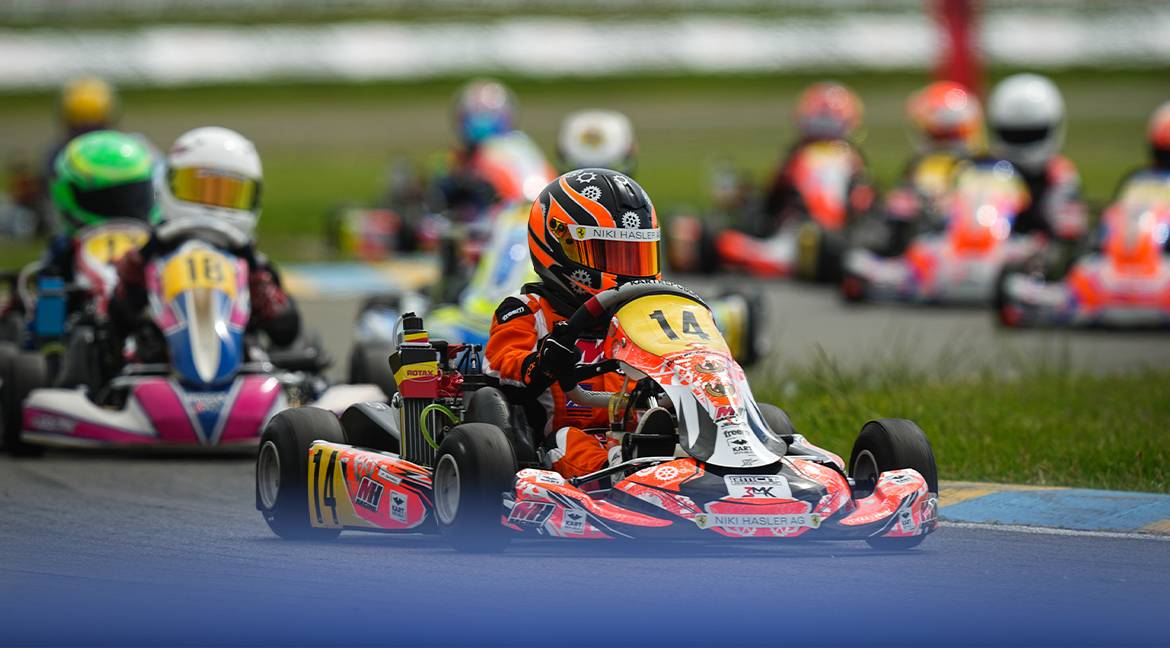 What's the minimum age to start karting?
At what age can you start karting?
This is one of the most frequently asked questions by parents of enthusiasts of this leisure sport which is practised without a licence on a closed circuit. Karting as an initiation-leisure opens its doors to special sensations from the age of 4! Children can learn to drive a mini-kart or take a passenger seat in a two-seater driven by an adult. From the age of 7, they can enjoy themselves independently on models adapted to their age.
To go further...
Karting lessons and training in a school certified by the French Federation of Automobile Sport (FFSA) are available from the age of 6. An annual registration offers children the possibility to participate in the Minikart Club Races. The most talented can compete in karting from the age of 8 and take part in races such as the Coupe de France Minikart. Minime up to 12 years, Cadet (10-14 years), Junior (12-15 years)... 
Safety first
There is no minimum age to protect yourself and respect the safety instructions. Do not neglect the equipment of your champions or thrill-seekers. Every kart driver must wear a children's karting helmet. Complete the outfit with children's gloves, suitable boots and a competition-approved children's suit.
3, 2, 1... Go! Emotions guaranteed on one of the 300 tracks in France.